Investment in crisis support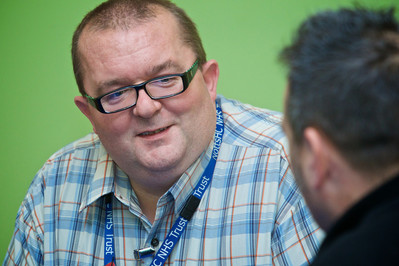 From next month, the Trust will be offering enhanced support to people experiencing a mental health crisis.
Thanks to significant funding of almost £1.6million, the crisis service will now be able to offer support to people in need 24/7, 365 days a year. This enhanced provision will start next month across Nottingham City and the south of the county and will be developed in Mansfield and Ashfield and Newark and Sherwood over the coming months and be fully operational by April next year.
The expansion will see increased out of hours and intensive home treatment services, aiming to help people to avoid a hospital inpatient admission. More senior clinicians, nurses, occupational therapists and social workers have been recruited to provide this support. The investment also means that the street triage teams will be able to operate for more hours in the day. Additionally, peer support workers will be recruited to support people who are moving from the care of crisis teams back to primary care or one of our local mental health teams.
Funding has also been secured to create mental health sanctuaries in 2020/21 which will further support people during times of crisis, offering support closer to home. The Trust and local commissioners are working with partners in the voluntary and charity sector to develop what these sanctuaries will offer and we are keen to involve service users, families and friends in this process. A number of events are being held, with the first on 14 October, so look out for details on how you can get involved.