National Lottery funding awarded to develop community allotment and garden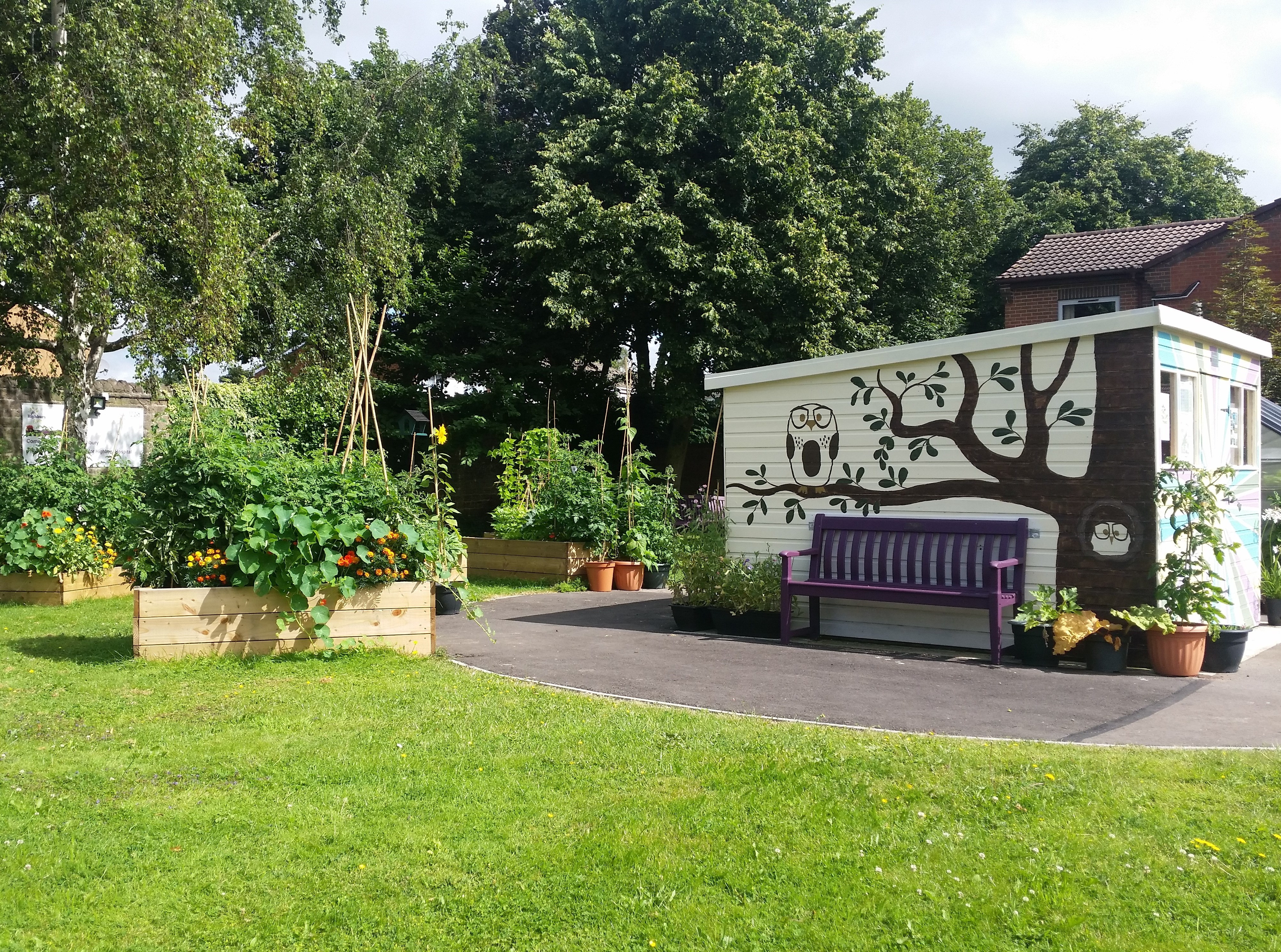 Nottinghamshire Healthcare has been awarded £10,000 of National Lottery funding from the Big Lottery Fund. The grant will enable the Highbury Live Team to further develop our Come Grow with Me Project at Highbury Hospital which is a community allotment and garden.
The project aims to support people with their recovery journey by providing them with a safe, welcoming green space to come to.
The grant will mean we can employ a community gardener three mornings a week for one year. This worker will provide guidance and support in developing sensory and soft fruit areas for the garden as well as providing a programme of horticultural workshops for Highbury service users and staff. It will also fund nine new raised beds, the creation of a sheltered area and the horticultural equipment and materials needed to further develop the allotment and garden.
The Come Grow with Me Project is now in its second year and has already proven a great success, gaining positive feedback from service users, staff, carers, volunteers and the wider community.
Claire Blakey, Live Project Occupational Therapist and Lead of the project said:
"The Come Grow with Me Project was initially developed in response to feedback from staff, service users, carers and volunteers. The feedback identified the need for a green space where people can come to relax, socialise, take part in horticultural activities and feel valued members of the community."
"We are thrilled to have been awarded this grant from the Big Lottery Fund to develop this further and believe it will make a big difference to everyone"
There is a full timetable of groups which is supported by the Live Team and volunteers. There are also bookable slots to enable Highbury staff to use the space to facilitate their own groups and/or individual sessions. In addition to this the allotment and garden is open each lunchtime Monday to Friday for all to enjoy.