Trust 'green champion' celebrates recognition for greatest environmental impact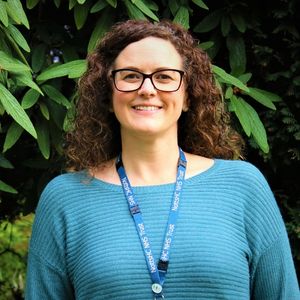 Lynn Walker, Head of Sustainability at Nottinghamshire Healthcare, has been named on the 'Power List' of the UK's 100 environmental professionals who have made the greatest impact in the past two years.
The 'Power List' has been compiled by The ENDS Report, a leading UK publication on environmental news, policy and business, and how environmental issues affect corporate strategy.
Delivering a Green Plan
Lynn has led the Trust's Energy and Environment Department since 2019 and became Head of Sustainability in August 2021. She says that she was very surprised to be named on the list and had no idea she had been nominated.
"As far as I am aware, I am the only person to be recognised from within the NHS. It is incredible to see our work acknowledged in this way," she said. "I and the team have worked very hard over the last couple of years to develop the Green Plan while delivering on ongoing environmental projects.
"Two of the key elements of our plan are to build on our Green Champions Network and the Green Impact behaviour change programme.
"There are currently only seven of us in the Energy and Environment Department, so we rely on the input from the wider staff and patient group, who can help to implement sustainability projects in their own areas. They really are in the best place to see and advise where the Trust can make improvements and to drive them through."
One of the supporters of Lynn's nomination said: "She gets lots of people to engage through her hard work, diligence and passion."
Over the last year, some notable achievements have included:
Securing over 4,000 trees to plant across Trust sites in 2022
A monthly "GreenPod" staff webinar to share learning on environment sustainability
Continuing to procure 100% renewable energy
Expanding the electric vehicle fleet and charging network
Publication of the Green Plan
The Green Plan will support the Trust's work over the next five years to support the delivery of net zero carbon emissions and the provision of sustainable healthcare by 2045.